Moosburg is impressive again!
And again, municipal authorities of the charming town of Moosburg have proved that such places can have beautiful flowers. Flower Towers with surfinias decorate the centre and are the reason of feeling proud.
This is another season when Moosburg can impress with the interesting urban space arrangement created with Terra Flower Towers. It's worth remembering that the composition with pastel pelargonium decorated the town hall entrance in previous years. However, it was the autumn-winter decoration with fruits that gained the particular recognition.
Moosburg has been being on the winning streak since years so the year 2015 couldn't be worse. Urban planters planted with surfinias stand in front of the town hall entrance. For maximize the effect, plants create colourful levels.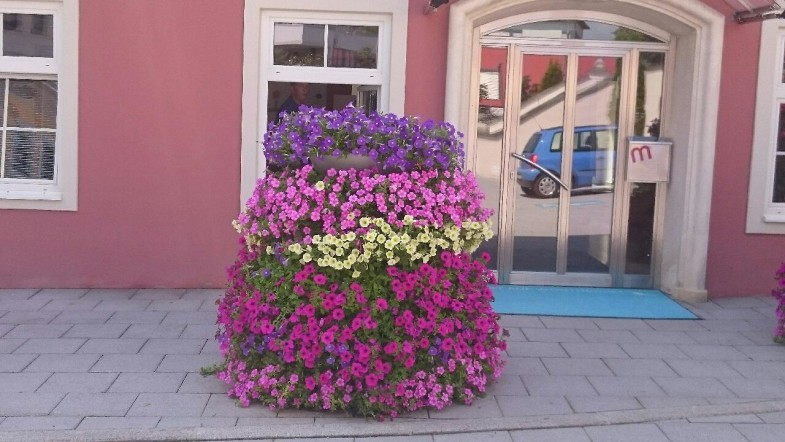 Moosburg is a resort constantly visited by guests from Europe. Being a people-friendly town is one of the most crucial tasks for municipal authorities and we have to admit that they do it right. Flowers are always a good solution for guest welcoming and being in touch with nature.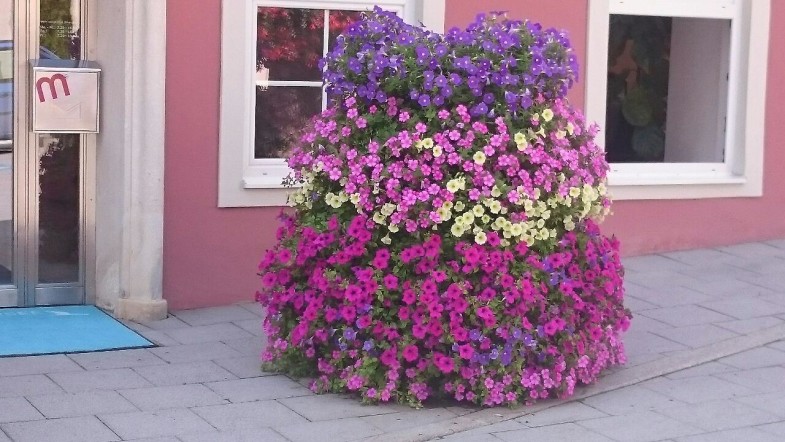 Such original solutions that we can notice in Moosburg each season, it the proof that the urban space arrangement is only limited by imagination and it doesn't require much money. Floral decoration are always a perfect investment in public spaces. It's worth following!