Planter that is fit for purpose
Hardly ever there is a space for a tree or a shrub in such places as squares and old markets with tenements, parking lots and pavements. In pedestrian zones the lack of plants is especially severe. However, the proof that such decorations are possible is the capital city of Bulgaria.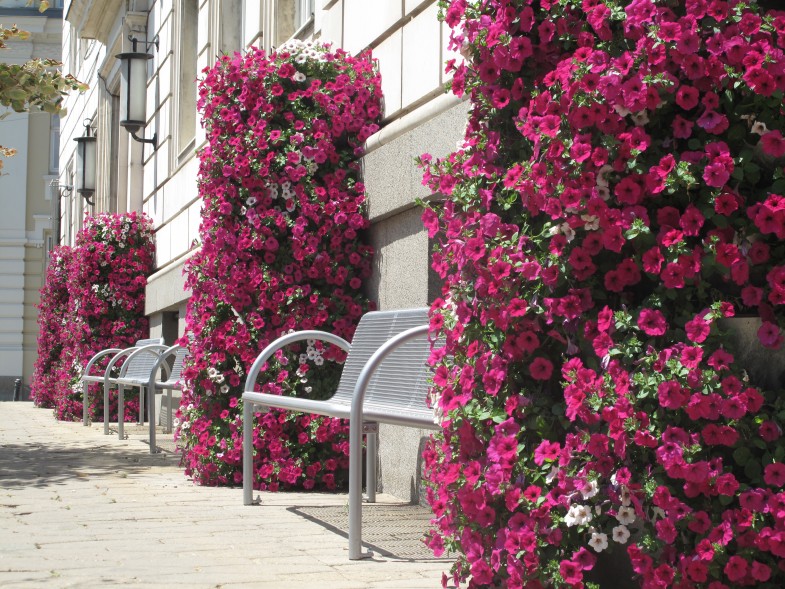 In places where free space is valuable, the flower pots with a hemisphere construction are the best solution for decorating. Citizens appreciate a certain standard of living, and it's well-known that the urban greenery is able to raise it even if natural ground or room for traditional planters is unavailable.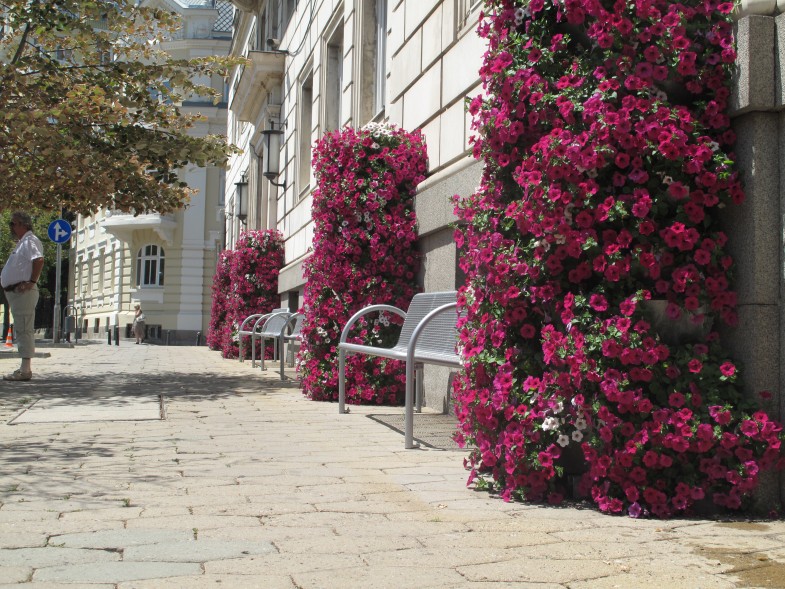 This is why so many European cities invest in floral arrangements. The perfect example of a successful investment in greenery is the capital city of Bulgaria carried by the garden centre Pro Plants. The pavements in Sofia have been decorated effectively without complications for pedestrians. Flower Towers H2000 ½ with purple surfinias have varied grey surroundings with taking more space than local small architecture.
The construction of Flower Tower H2000 ½ is based on 9 half-rings without bottoms. In result, the decoration fits the wall perfectly and plants have excellent grow conditions. In this way you can achieve an ornament that also covers the flaws of a facade.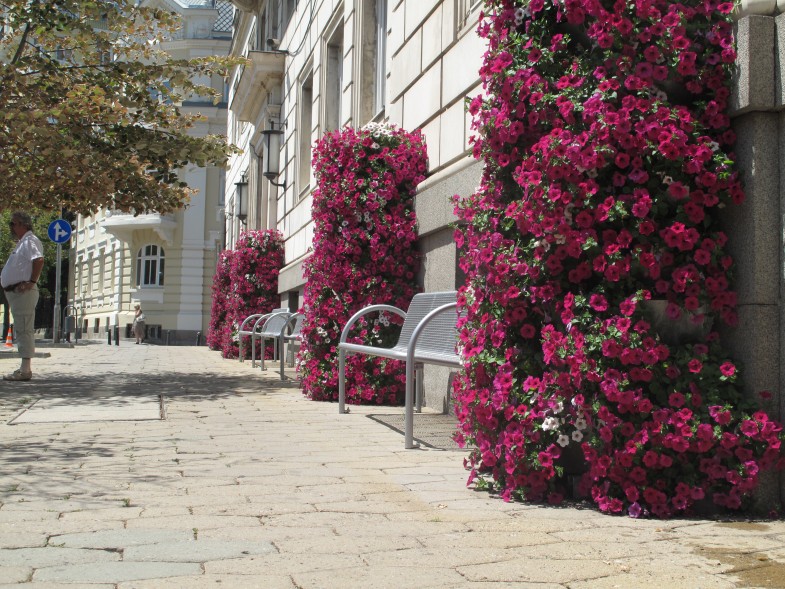 This seemingly not big space for planting has been used in maximum. Flower Tower H2000 ½ can contain up to 65 plants so it's fully covered with flowers. The possibility of fixing to ground makes it a stable and safe solution for cities.