Pelargonium in urban decorations
Next to surfinia, pelargonium is the most popular flower among plants used in flower pots at home and planters in cities. It has low requirements and gives a lot of colourful flowers. It has been decorating many Polish places since years.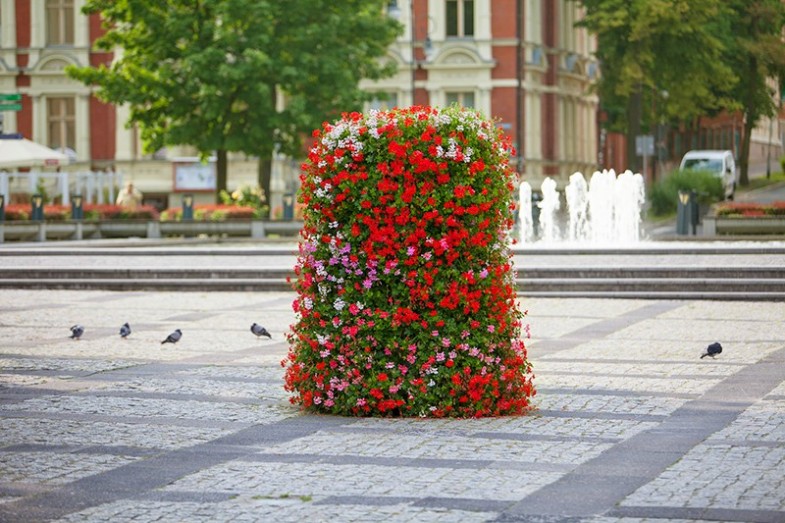 It's hard to believe that this famous flower comes from South Africa. Its exotic origins explain specific requirements and relatively high resistance to water deficiency.
Plant watering
The preferences of pelargonium are different to other ornamental plants. Exsiccation is less harmful for them than overwatering. Watering should always take place in the evening or early in the morning, and twice per 24h during heat. You should be careful and do not water its leaves because it can result with mould.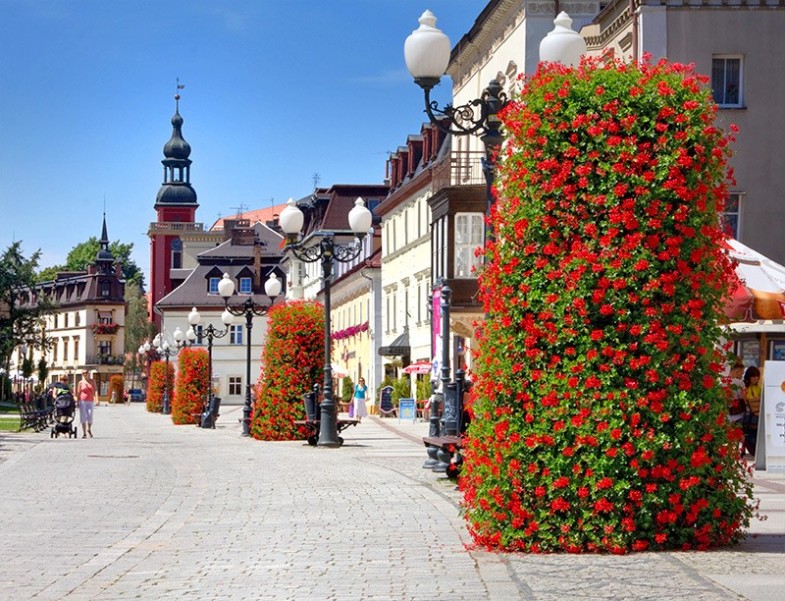 Place for planters
The best place for urban planters with pelargonium is a sunny, but not windy, square or pavement. It's worth to get inspired with photos from several Polish cities.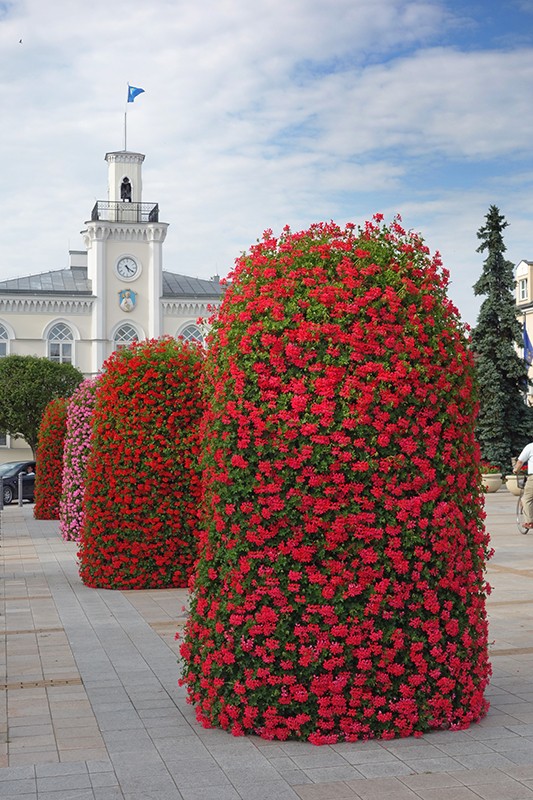 It's a good idea to adjust the colour of flowers to the surroundings, and in the case of pelargonium it isn't difficult due to its various types.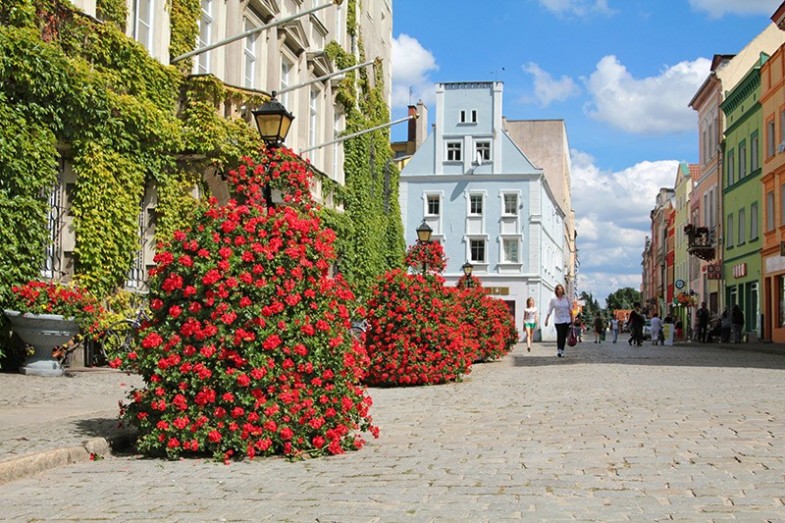 Pelargonium blossom
In return for the care, pelargonium repays by attractive and long-term blossom. Due to trailing sprouts, a planter disappears under cover of plants really fast. Many red flowers distinguish on the background of greenery.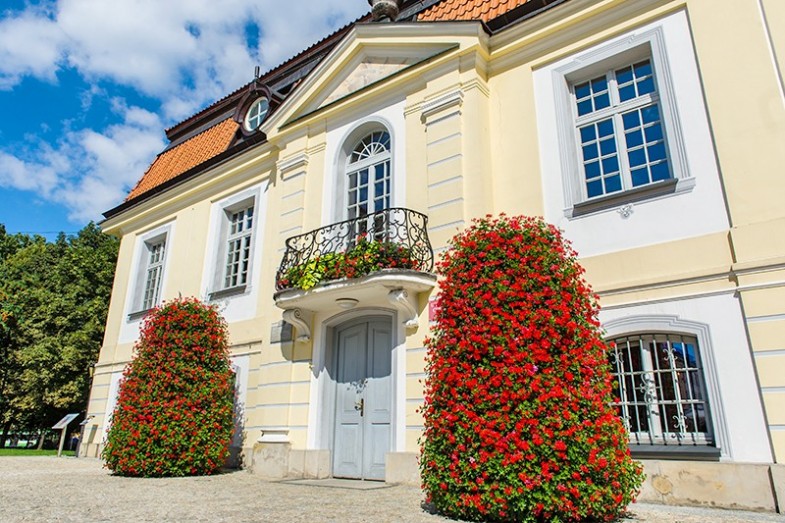 Fertilization
Systematic fertilization after several weeks since planting is the key to perfect health of pelargonium in urban decorations. New ground in flower towers can be enriched with a special conditioner TerraHydrogelVit that delivers the most crucial nutrients and water to plants. The presence of substances in ground allows to limit the frequency of watering and other maintenance works.